BUY TICKETS: http://bit.ly/1xZ6u2g
BAMMA is brought to you in Association with:
Lonsdale & Sports Direct - The Official Equipment Partners of BAMMA
Safe MMA - Independent British Medical Organisation
September 1st, 2014 - Flagship European Mixed Martial Arts promotion, BAMMA, has confirmed 6 Amateur bouts to the opening preliminaries for "BAMMA 16: Daley vs. Da Rocha" at Manchester's Victoria Warehouse on 13th September.
Tickets are on sale at http://bit.ly/1xZ6u2g.
The opening Amateur bouts culminate in a fight between Igor Puskarkis (8-0 Amateur) and Daniel Cassell (6-3 Amateur). Cassell represented the UK at the IMMAF World Championships of Amateur MMA in Las Vegas earlier this year, reaching the semi-finals to earn a Bronze medal at Middleweight. The tournament saw him score wins over Johan Erasmus of South Africa and Asterio Lucchesini of Italy, before losing to Mikkel Kasper of Denmark who went on to score Gold.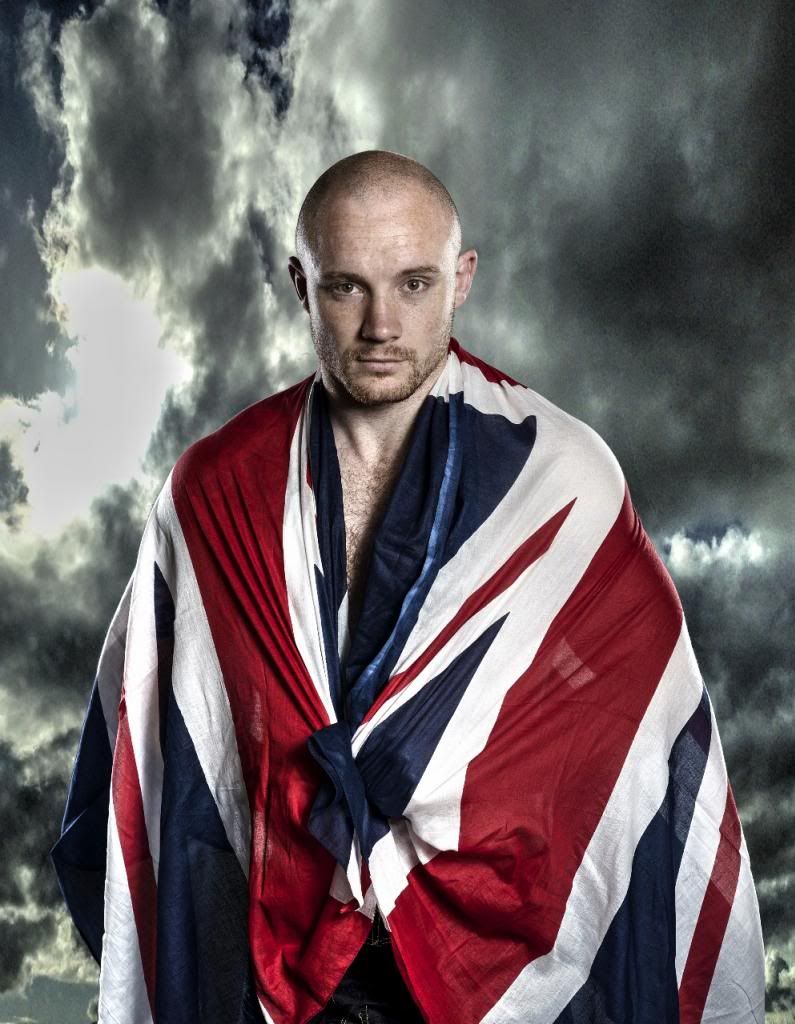 (Daniel Cassell image by David Lowry/ Odin Photography)
See below for listed Amateur fights and full fight card for BAMMA 16:
MIDDLEWEIGHT AMATEUR BOUT
IGOR PUSKARKIS VS. DANIEL CASSELL
FLYWEIGHT AMATEUR BOUT
CALLUM MCVAY VS. JAVONNE MORRISON
LIGHTWEIGHT AMATEUR BOUT
JOE NARAYNSINGH VS. TIM BARNETT
FEATHERWEIGHT AMATEUR BOUT
ROB ZABITIS VS. JAMES WINSTANLEY
FEATHERWEIGHT AMATEUR BOUT
LARS ATKINS VS. JASON PETERSON
WELTERWEIGHT AMATEUR BOUT
LLOYD GELLATLY VS. ALEX COSSEY
BAMMA 16 FIGHT CARD (Professional fights)
WELTERWEIGHT BOUT
PAUL 'SEMTEX' DALEY VS. MARINHO MOREIRA DA ROCHA
BAMMA WORLD LIGHTWEIGHT TITLE BOUT
MANSOUR BARNAOUI VS. MIKE BRIGHTMON
BAMMA WORLD FEATHERWEIGHT TITLE BOUT
TOM DUQUESNOY VS. ASHLEIGH GRIMSHAW
BAMMA LONSDALE BRITISH WELTERWEIGHT TITLE BOUT
LEON EDWARDS VS. SHAUN TAYLOR
BANTAMWEIGHT BOUT
MIKE WOOTTEN VS. ANTOINE GALLINARO
FEATHERWEIGHT BOUT
SHAY WALSH VS. PAUL REED
LIGHTWEIGHT BOUT
ALEXEI ROBERTS VS. JACK GRANT
LIGHTWEIGHT BOUT
JEFFERSON GEORGE VS. MARC DIAKIESE
FEATHERWEIGHT BOUT
ANDY CRAVEN VS. GREG SEVERS
FEATHERWEIGHT BOUT
ANTHONY PHILLIPS VS. MIKE GRUNDY
WELTERWEIGHT BOUT
JAMES BRAY VS. SAM FERGUSON
(Amateur Preliminary Fights)
MIDDLEWEIGHT AMATEUR BOUT
IGOR PUSKARKIS VS. DANIEL CASSELL
FLYWEIGHT AMATEUR BOUT
CALLUM MCVAY VS. JAVONNE MORRISON
LIGHTWEIGHT AMATEUR BOUT
JOE NARAYNSINGH VS. TIM BARNETT
FEATHERWEIGHT AMATEUR BOUT
ROB ZABITIS VS. JAMES WINSTANLEY
FEATHERWEIGHT AMATEUR BOUT
LARS ATKINS VS. JASON PETERSON
WELTERWEIGHT AMATEUR BOUT
LLOYD GELLATLY VS. ALEX COSSEY
Follow on Twitter:
@lloyd_rage - Lloyd Gellaty, @javonneMorrision - Javonne Morrison, @callummcvay - Callum Mcvay, @cassell_12 - Daniel Cassell & @BAMMA