The long awaited return of 'BAMMA Fight Retrospectives' is finally upon us, as we yet again indulge into some of BAMMA's most well-known fights, and get the thoughts of the fighters going into, during and after the bout.
In this edition we look at the biggest fight in BAMMA and UKMMA history, the main event of BAMMA 4, Alex "Reidernator" Reid vs Tom "Kong" Watson for the BAMMA world middleweight title, which took place on 25th September 2010 at Birmingham's National Indoor Arena (UK).
After an injury to Reid saw the fight pushed from BAMMA 3 to BAMMA 4, the fight took on a whole new level within the UK, and the bad blood became much deeper for Reid and Watson. Reid said: "I've got no real hatred, but I had hatred going into that fight, and that sort of spurred me on and helped me. How dare he, I'm better than him, he's saying I don't deserve to fight him because I'm a celebrity, how dare you, I've been a pillar of the MMA community in the UK since it started. I've fought much better people than you, how dare you, I was really angry.
"There was only twice I've wanted to kill a guy in 300 fights, 298 fights I wanted to go and have a beer with the guy afterwards, he was one of them back then. I hadn't fought properly in two years, so I was nervous as hell about my fitness, I'd never done five rounds and he'd just gone five, he was like a cardio king."
Watson said: "The fight was certainly a lot bigger after it got cancelled and re-matched. I wanted to get the fight done, out of the way and carry on with my career. I had just signed a new contract with a large North American organisation, and at the time, my commitment to the Alex Reid fight seemed to be slowing down my career.
"I had just fought and beaten a very tough opponent in Matt Horwich who replaced Alex, and felt there was no need now to sign up for another fight with Reid. However, at the time the fans wanted to see it, BAMMA wanted to see it, the TV station wanted to see it, and the offer put on the table was too good to turn down. Every fight is important to me and this one was no different. My career was on the line."
When BAMMA 4 finally arrived, there was an excess of fans, many new to MMA and the concept of UKMMA, who were eagerly anticipating the war between Reid and Watson. Both men described the early rounds of the fight, and the initial struggle that went down.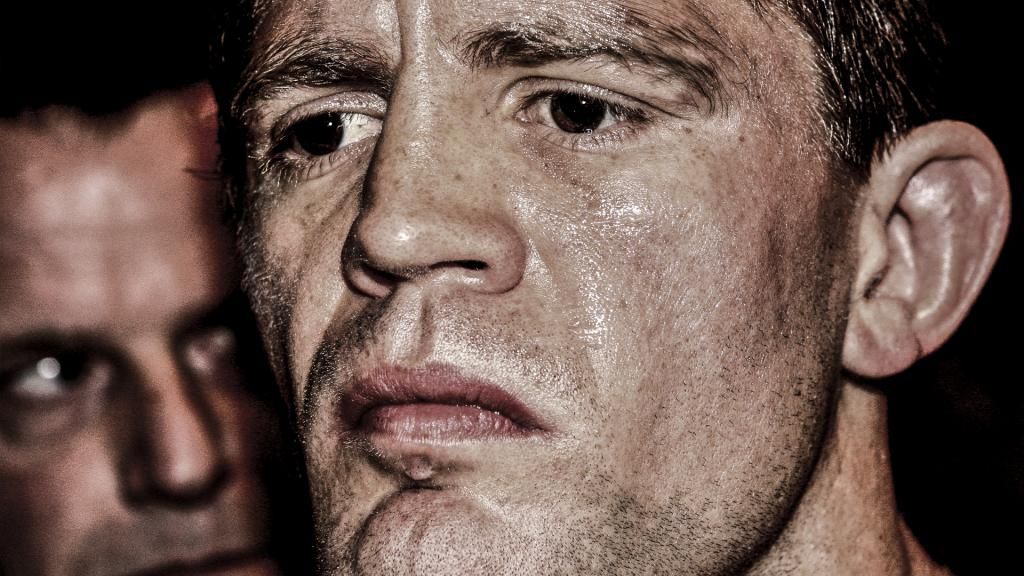 Watson claimed: "There is a misconception out there that perhaps I thought Alex was an easy fight, and that couldn't be further from the truth. I knew how tough and durable he was, I knew who he had fought, and how he had lost, and I also knew I was about to face the best Alex there had ever been and was ever likely to be."
Reid said: "In the first round, I went for him and everyone was like what the hell this wasn't meant to happen, Alex is winning. I held back a little bit in the first round and apart of me to this day thought, should I have just pushed it? I played it safe because I wanted to save my energy. If I had pushed it a little bit more I could have stopped him, but now in hindsight even if I had stopped him, would it have been as great? Even though I would have won on paper, I wouldn't have won how I wanted to, which is to inspire people."
Watson added: "I remember being in the cage before the bell sounded, looking across at Alex and knowing we were going to be having a war. In the first round he started quick and came out throwing, and caught me a little off guard. As we got towards the end of the first round, I was telling myself to get going and start to take control. At the end of the first round, I went back to my corner and realised the round was close and I may have even lost it."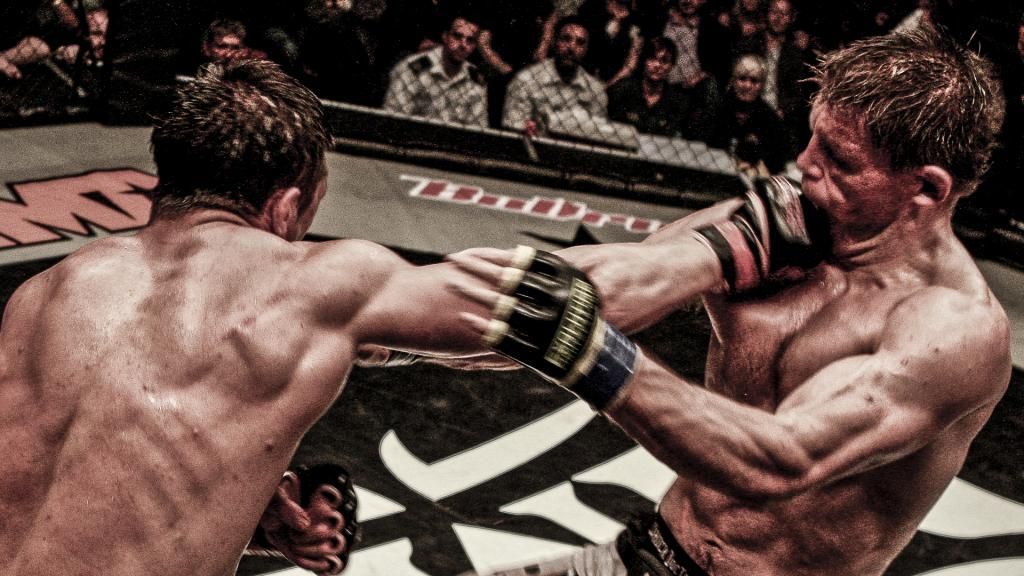 Despite an early onslaught from Reid, by the third round, the control was back with the defending champion Watson, who weathered an unexpected storm, and started to dominate the 'celebrity' fighter.
Reid affirmed: "In the third round; and it was a proper Rocky war, and I live by Rocky, he hit me with a knee and it broke my orbital, and it's like a Rocky film, "I can't see, there's three of him" well "hit the one in the middle" it was a blur, I was like you are going to have to kill me, that's the only way I'm going. I couldn't see, it took me six months to recover from that, it wasn't nice."
Watson said: "By round three I was firmly in control and went on to win a clear decision, but not without taking a few knocks along the way." In the fifth round, Reid's concept of a 'Rocky war' nearly came true, with a guillotine attempt almost creating history. However the London fighter was unable to lock it in, and blamed his lack of preparation for being unable to finish the UK's number one middleweight.
Reid said: "London Shootfighters trained me good for that fight. I trained getting back up off the cage, because people before that would just take me down. I actually took him down and nearly got that [guillotine] submission on him.
"I didn't even train my jiu-jitsu or my grappling, all I trained was wrestling, get up and kickboxing. I could have taken him out a lot more easily, if I fought him again back them, I would have took him out a lot quicker without getting hurt. I didn't have confidence in myself, I had rage. I didn't have confidence in my technique or ability, because I wasn't training. I was in a life of parties. My life then was doing magazines."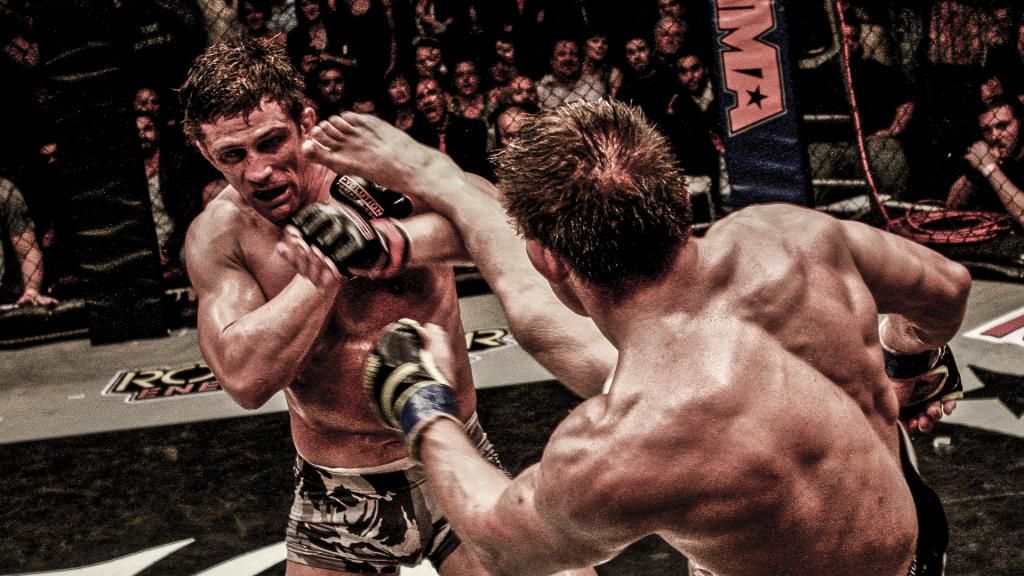 Watson contrasted: "He had a celebrity girlfriend who was funding the best training camp he could ever ask for, and he and his team had the perfect preparations. I was getting paid to let him have his way, so I did."
In retrospect, these two Brits had just had a five round war, a length no one expected the fight to last. They put MMA on the map in the UK. Smashing records galore, and whether one is a fan of them or not, there is no doubt that what these fighters did for the sport on that magical night in Birmingham will never be forgotten.
Reid reflected: "It wasn't Tom I was fighting. I was fighting the media and all the non-believers. I won that fight hands down in terms of inspiring people, that's how I see it. I had people chanting, they were so supportive it was such a turn around, they were chanting my name and it was immense!
"Even though, I love this sport. It's my religion and I want to teach that to kids empower them, have a better stronger community and that's what I got from martial arts. I brought mixed martial arts to the forefront of the UK, and that makes me very proud."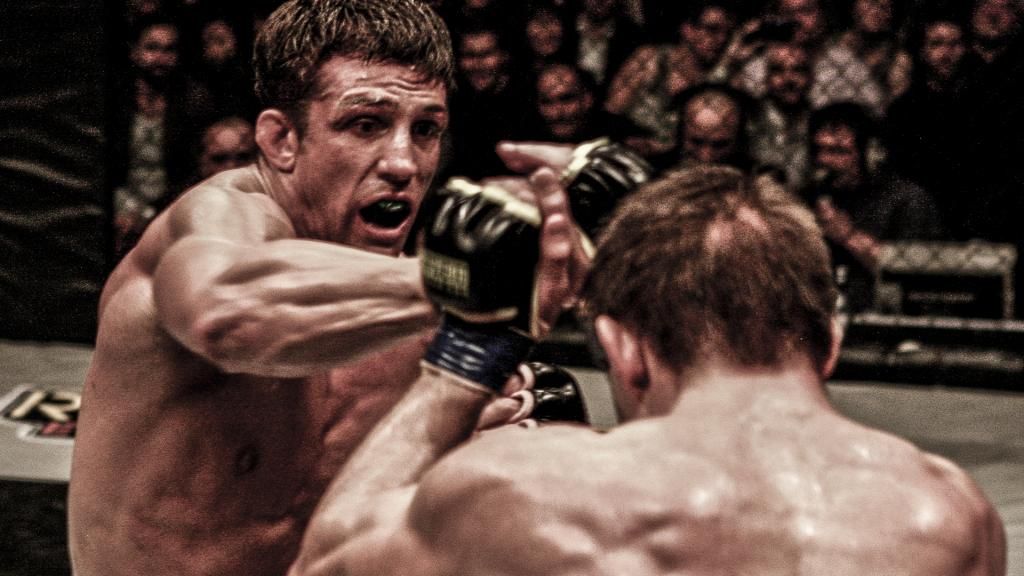 Watson finished: "The arena was genuinely sold out, and all those people who parted with their hard earned cash, got their monies worth.
"What really highlighted it from me was when figures in the MMA scene such as Marc Goddard described the fight as a very special moment in his career. These are people who have watched, competed, and officiated for years and covered thousands of fights, and for somebody like that to put it at the top of their list makes me realise we achieved something special.
"There is no doubt that we created a bit of history that night, and for that there is a different kind of respect and gratitude between us."